Hardwood Card Case – Flamed Maple
Varnished – for protection and radiant beauty of the wood.
Flamed maple is a premium hardwood prized for its beautiful, rippled appearance and rich colouring.
It is used in the manufacture of fine musical instruments and furniture; and now also as a material for CARDISSIMO hardwood card cases.
The CARDISSIMO Hardwood Card Case in Flamed Maple features an elegant new design that allows the holder to take out a card with just a slide of the thumb.
CARDISSIMO Hardwood Card Case, Flamed Maple.
THE PERFECT ACCESSORY FOR YOUR BUSINESS OR CREDIT CARDS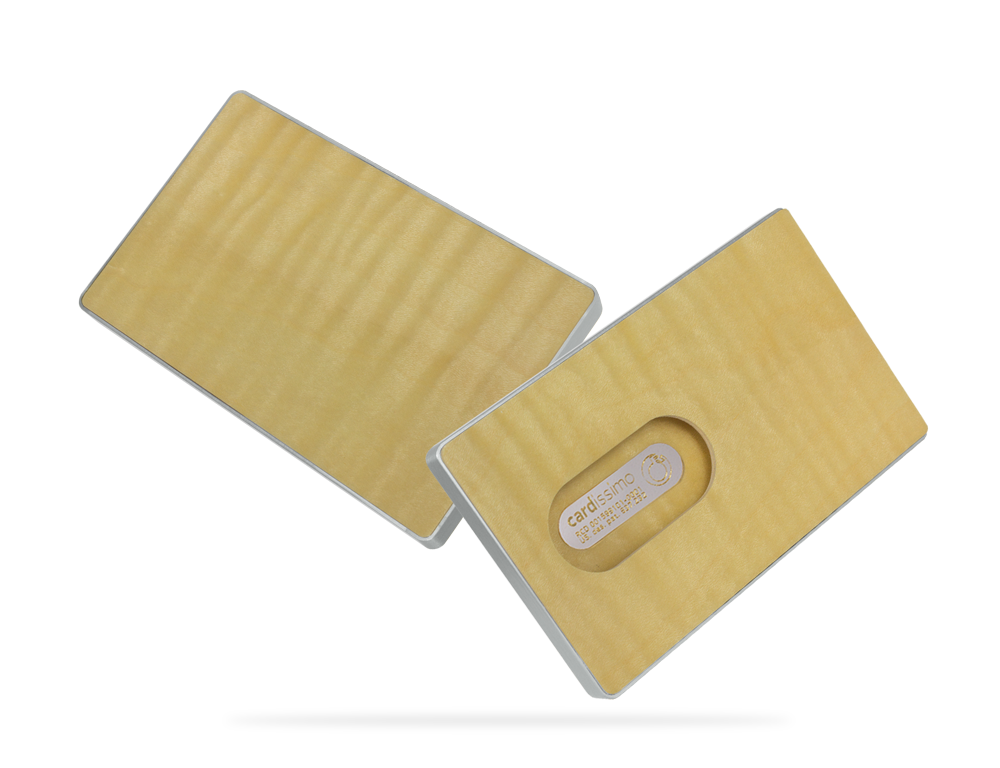 WONDERFUL PIECE OF DESIGN AND CRAFTSMANSHIP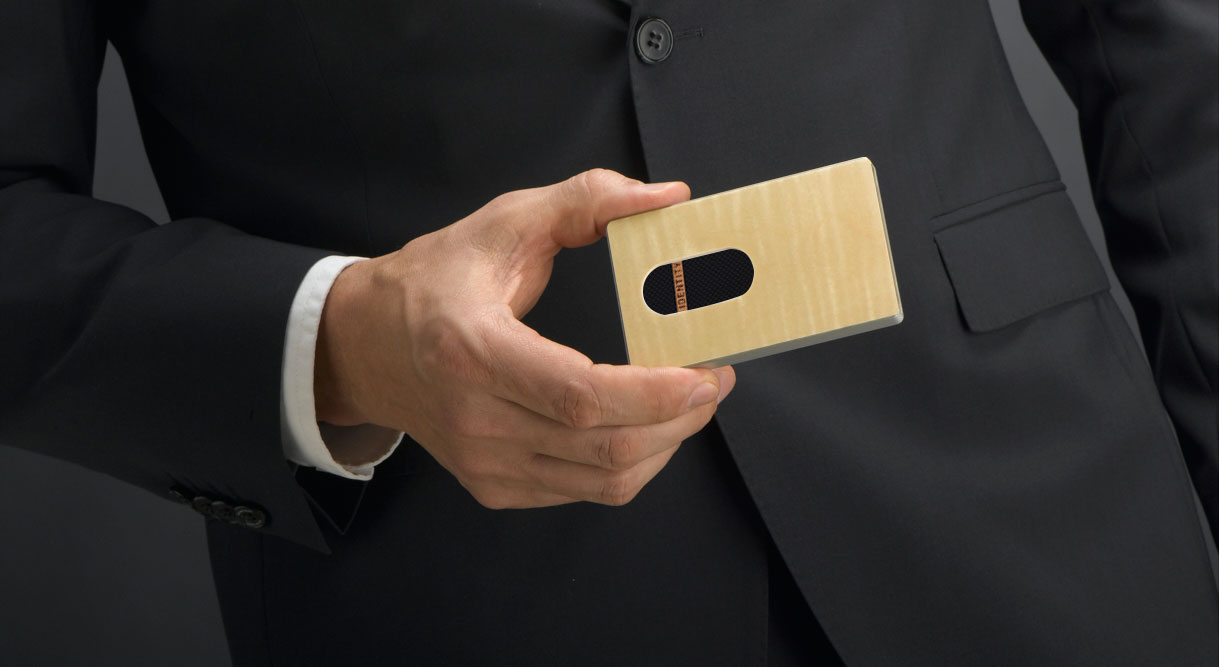 Cardissimo Card Case Measurements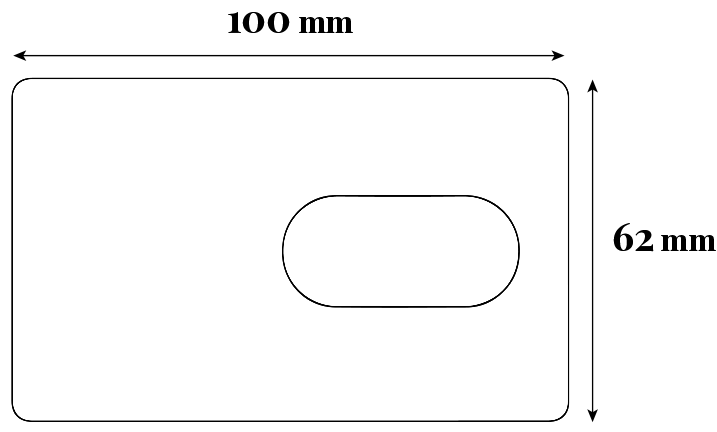 Laser engraving and hand colouring of your custom design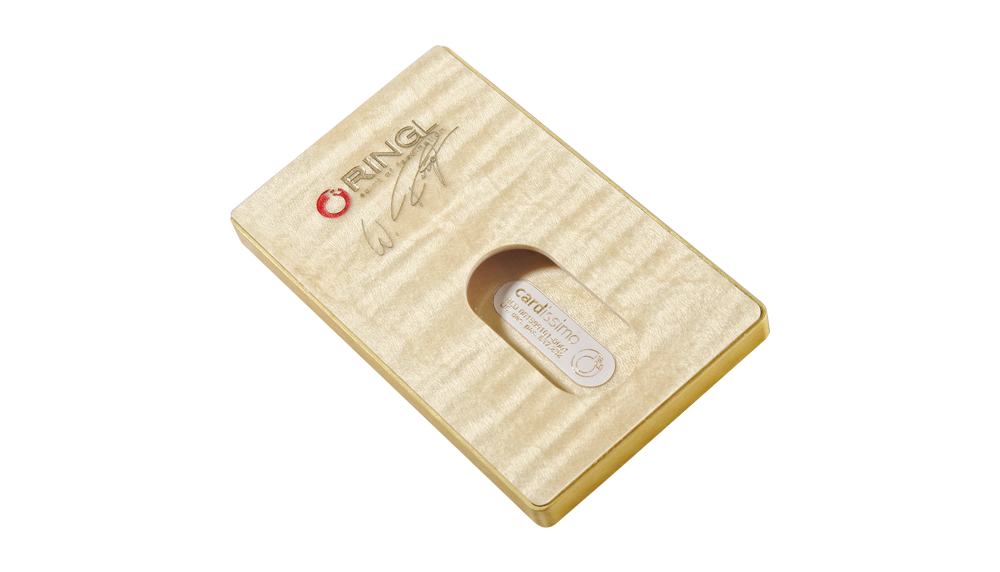 Presentation in a beautiful CARDISSIMO gift box