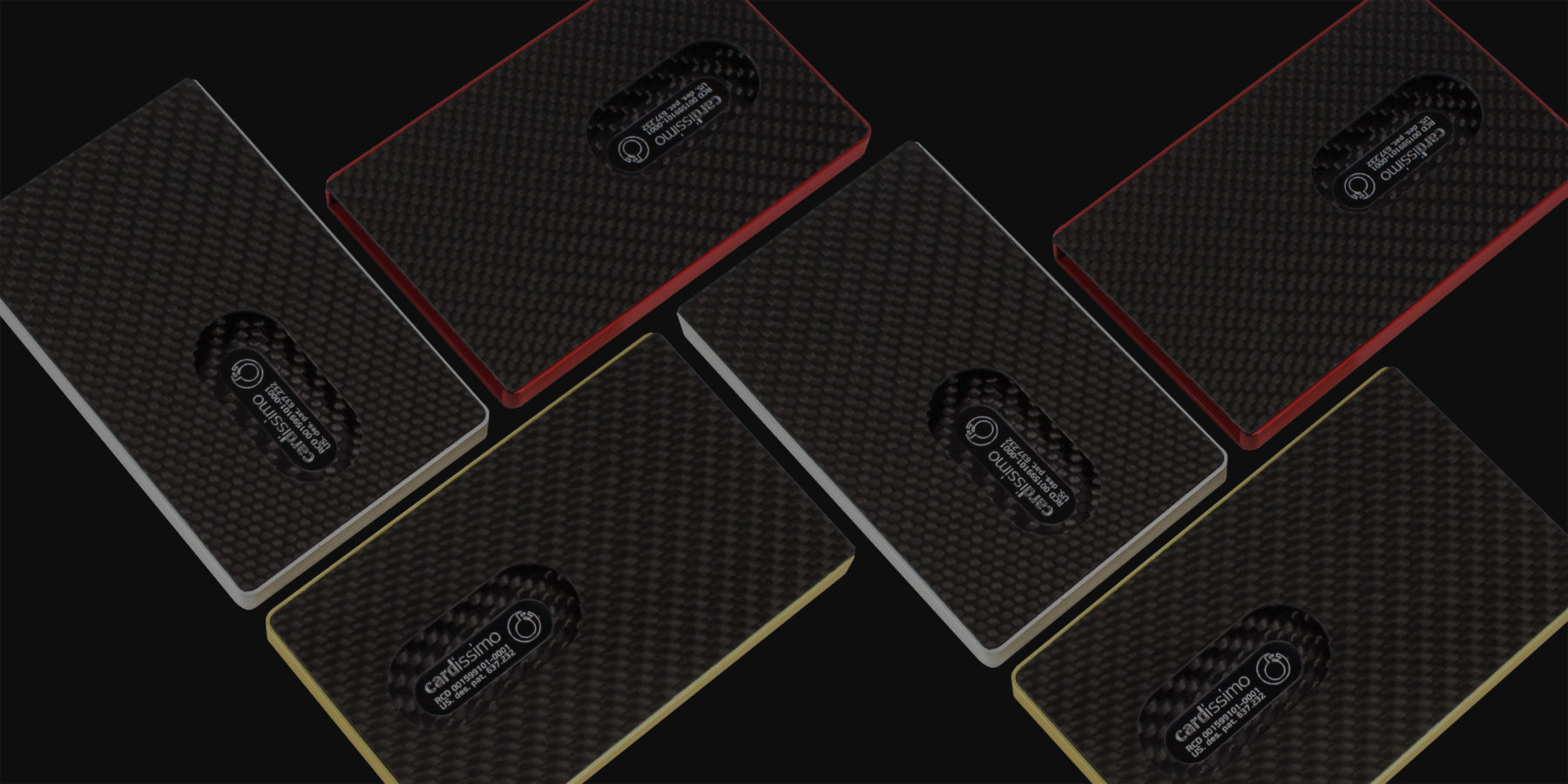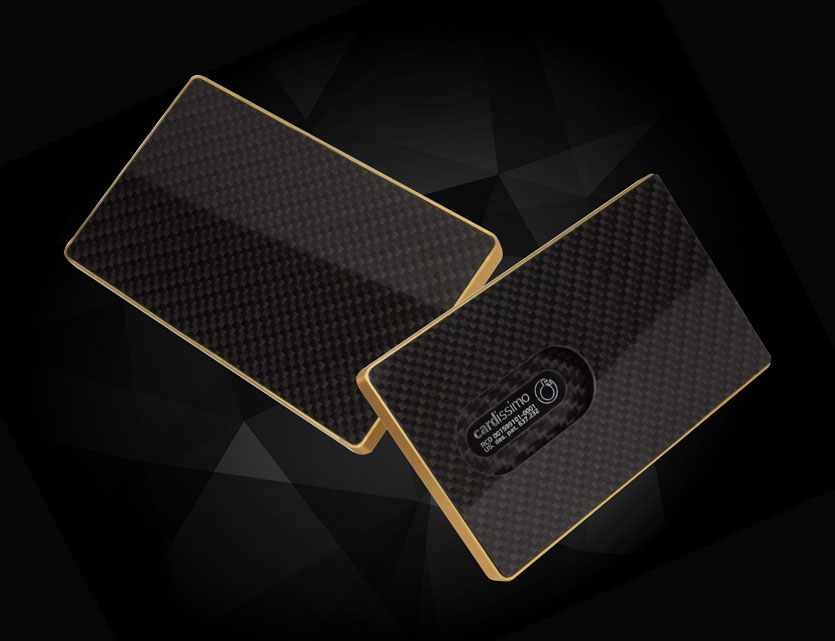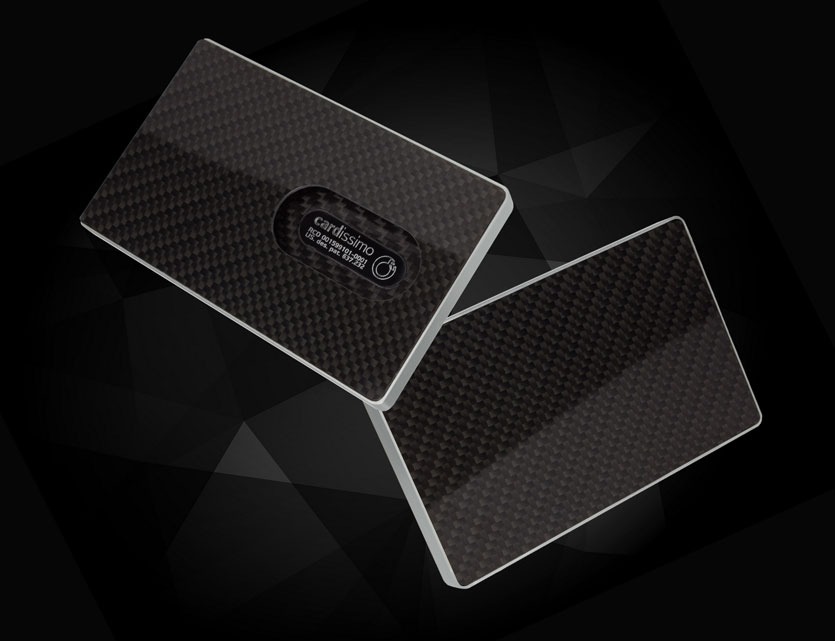 The perfect accessory for your business or credit cards features an effortless original design, allowing you to slip out a card with just a slide of your thumb. The case is made from 4 sheets of our special, hand varnished carbon fibre. The case's spring mounted clasp keeps contents secure even when only one card is left inside.
Each order of the CARDISSIMO Card Case includes:
1. Custom graphic design by the CARDISSIMO team.
2. Choice of four colours for the card case's aluminium frame.
3. Laser engraving and hand colouring of your custom design.
4. Presentation in a beautiful CARDISSIMO gift box.
FedEx, UPS or Royal Mail Express services. This typically takes 24 hours for delivery within Europe, the USA or Canada. For the rest of the world, delivery time is typically 24-48 hours. You will be provided with a tracking number so that you can check your parcel's progress online.